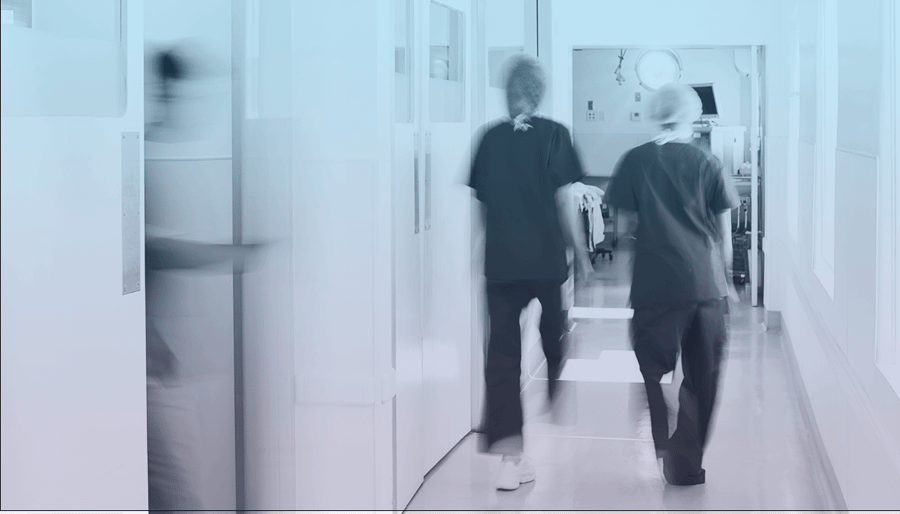 Ask any experienced travel nurse and they'll tell you that at some point, you'll probably be asked to float, and we're not talking about in a swimming pool or those new trendy spas. Unfortunately, "floating" has become the equivalent of organic chemistry for the working RN—a real pain in the tush.
Of course, it can be uncomfortable to float to different units, especially in a hospital you're unfamiliar with. But truth be told, you're there because the hospital needs you because they're understaffed. That's usually the case in more than one unit.
Pardon the broken record over here, but it needs to be said again: as a traveler, you have to be okay with stepping out of your comfort zone. It's what separates you from your permanent counterparts—the willingness to leave the comfort of your hometown, family and friends in exchange for adventure (and often, a better paycheck). If it were easy, everyone would do it, right?
There are plenty reasons to give floating a chance and we've compiled our top five based on the opinion of some of our very own travel nurses.
#1 You get experience in different units
Perhaps you're a PACU nurse asked to work in the stepdown unit. Or maybe you're a labor and delivery nurse being asked to work in postpartum or the mother/baby unit. Diversifying your experiences as a nurse can only add more depth your skills pool, strengthen your resume and make you more marketable. Also, you just might fall in love with a unit you'd never even considered.
Many nurses are apprehensive to float because they're afraid of royally messing up and jeopardizing their license. First, your recruiter should go over what units you're comfortable working and you should be sure to do the same with the hiring manager in the interview so that expectations are set. We never want you to feel uncomfortable in any situation on assignment. If you're asked to float to a unit you're not comfortable with, you need to have a conversation with a charge RN or manager letting them know your concern. If they persist, reach out to your recruiter immediately—we've got your back.
#2 - Float experience is impressive to hiring managers
Seeing "travel nurse" on your resume tells a hiring manager a whole lot more than you'd think. It tells that person you have a high level of clinical skill in addition to personal attributes like flexibility, adaptability, and dependability. When a hiring manager sees "float travel nurse" it probably makes them a little giddy because it conveys an even greater degree of all the above characteristics. Float nurses must be a bit more flexible, a little extra adaptable, and highly dependable if hospitals are going to rely on them to work in different units and sometimes even different facilities.
#3 - You're less likely to get called off or sent home 
Many travelers fear being sent home early from a shift or an assignment getting called off altogether. And yeah, it does happen. However, this typically isn't a concern if you're a float nurse. Hospitals know that they can send you to whatever unit needs additional staffing and you'll be able to adapt quickly. You're seen as a team player and often the relief for their permanent staff, so a valuable player (maybe even MVP). Giving their perm staff a break helps them prevent turnover, which makes them happy and earns you major brownie points.
#4 Floating pays well
Did you know that your willingness to float and be flexible could turn into extra moolah on your paycheck? True story—hospitals often offer higher pay rates for float positions because your flexibility usually saves them money. It can offset the additional the cost of having to hire a nurse specifically for a unit who may just needs a little help from time to time. In some cases, floating can pay 15 percent more than the average travel nurse salary rate. If maximizing your earning potential is a high priority as a travel nurse, you should be floating, for sure.
#5 Floating brings lots of variety and a fast pace
There is never a dull moment when you're a floating travel nurse because you're always needed. Each day brings the potential for experiences in a different unit, the chance to learn from new people, and the opportunity to provide care to different patients.
So, if you want to expand your skill set, increase your sense of independence, have more assignments to choose from and possibly even make more money...be a float nurse. If you didn't know, now you know.
---
If you're a nurse or allied health professional who's interested in taking your career on the road, let's chat. Use our quick apply and someone will be in touch to explore your options.