Traveler Of The Month September 2017
At Triage Staffing, we take pride in having the best traveling medical professionals around. Our folks are hardworking individuals who put their patients first, but also know how to have some fun and take advantage of the traveling aspect of their career. To help celebrate their greatness, we created this Traveler of the Month segment to showcase those who continue to go above and beyond. It's time to meet another wonderful traveler!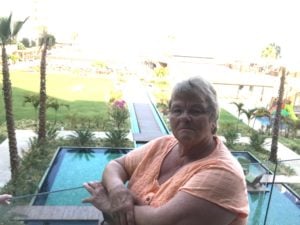 Ready to start a traveling laboratory healthcare journey of your own? Check out our latest hot jobs!
We love celebrating our #travelers at Triage! Check out our traveler of the month:
Meet Donna, a Laboratory Professional who has been traveling for 17 years!
Donna is a seasoned laboratory professional who has completed more than 10 assignments for Triage Staffing, possesses the enviable ability to make friends wherever she travels, and makes herself an invaluable asset on each assignment—which is just one reason why she is regularly asked to extend. It is my honor to have worked with Donna all these years and I offer her my sincerest congratulations on being named Triage Staffing's Employee Of The Month! - Abby Hansen, Account Manager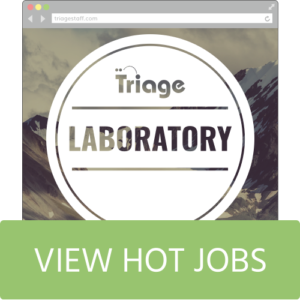 We asked Donna to answer a few questions and give us a better look into what she is all about! Here are her responses:
How long have you been traveling: 17 years
Why do you travel with Triage? My amazing recruiter!
How do you spend your days off? Playing tourist and sightseeing
If there's one food you could never give up what would it be? Chocolate cake
What is a talent or skill that you would like to share with us? I can hula hoop
What's your go-to beverage? A Bloody Mary, lol
[bctt tweet="We love celebrating our #travelers at Triage! Check out our traveler of the month: " username="triagestaff"]
Is there a fashion trend you don't quite understand? Yes, holes in jeans
As a child, what did you want to be? I wanted to be a mommy
What is your best personality trait? Talking to others
Describe your family in one word? INSANE (except my beautiful daughter Rhonda)
Congratulations Donna! We are so thankful to have you as part of our Triage family.
If you think traveling is for you or you're looking for an awesome recruiter, like Donna's, sign up to travel with Triage today!
Cheers, Donna!